support
you can make a difference
Thank You for Your Support!
Thank you for taking a moment to consider how you might be able to make sure that the arts in our area continue to thrive by making your tax deductible contribution to the Black Swamp Arts Council!
support BSAC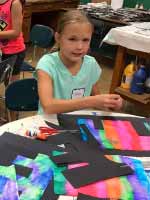 The Black Swamp Arts Council (BSAC) was formed in 2000 to enhance the lives of people living in NW Ohio through the advancement, creation and presentation of the arts. Since that time we have been achieving this goal, in large part, through the generous support of people like you. As you can see from our website, we offer a wide range of arts opportunities for all ages such as classes, performances and concerts, exhibits, Creative Arts Camps, special events and summer arts scholarships.
Unfortunately, class and ticket fees alone cannot support all of the works of Black Swamp Arts Council. Please consider making a donation to BSAC to help us continue to fulfill our mission of enthusiastically promoting the visual, performing, and literary arts in our area and making them accessible to everyone. Attached is a donation form with suggested contribution levels, but any amount will be greatly appreciated.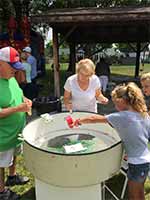 We also welcome your support if you are willing to be a class instructor, board member, activity volunteer, or if you have an idea about a class or event that you would like BSAC to sponsor. Please feel free to contact us at [email protected] with any questions, concerns, comments, or if you want to become more actively involved with BSAC.
Thank you in advance for your support of Black Swamp Arts Council.
donate online
Donations to the Black Swamp Arts Council go to help continue to provide excellent, inspiring, creative, and educational programming for all in our community to enjoy.
forms
If you prefer to write a check, please download the form below and mail it in to us at Black Swamp Arts Council, P.O. Box 452, Archbold, OH 43502.
For your personal financial and tax records, a formal letter will be mailed to you upon receipt of your donation.
"Art is not what you see, but
what you make others see."
Edgar Degas
Northwest Ohio has so much to offer. Make sure you take time to visit and discover additional resources that will allow you to find out what else is happening in the area.
Black Swamp Arts Council
your partner in the arts!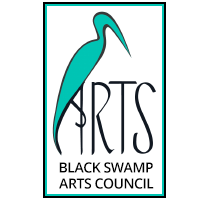 support bsac
donate online